In order not to get poisoned: how to choose strawberries without "chemistry"
Strawberries, especially early ones, are not always safe.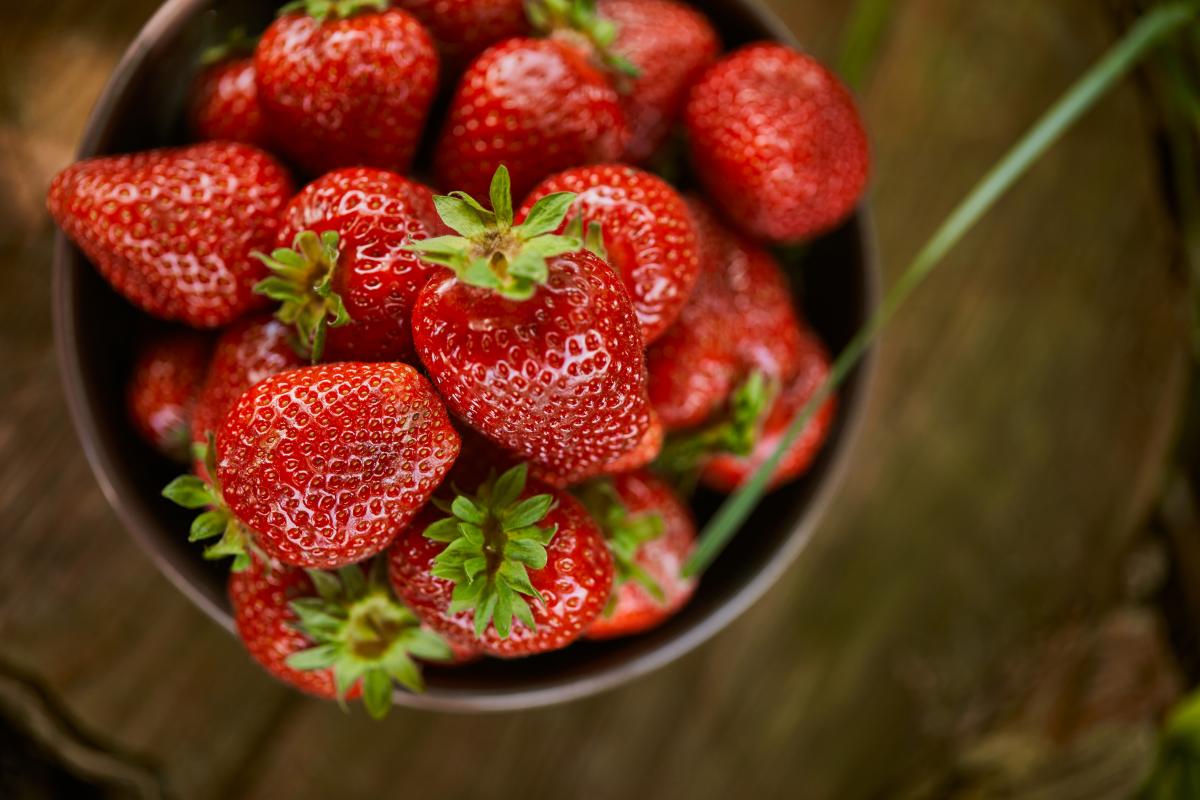 How to choose a strawberry without "chemistry" and what to pay attention to in the first place, as well as what is useful for a berry, and to whom it can harm – we tell in an UNIAN material.
Earlier we talked about how to store fresh strawberries.
How to choose strawberries
Give preference to dry berries, uniform in color and without signs of decay. Also pay attention to a few more points.
The brighter the strawberry, the more vitamins it contains, for example, rich red berries contain a lot of vitamin C. If the color of the berry is dark, then it contains a lot of anthocyanin pigment – it fights aging of the body and has an anti-inflammatory effect.
At the same time, you should not buy a berry of an unnaturally bright color and too "brilliant" – this can be grown on artificial fertilizers.
The aroma of a good berry is felt from a distance – natural strawberries have a stable and pleasant smell.
Strawberries should have a green stalk – this means that the berry is fresh. But if there is a white stripe on it, the strawberries were treated with pesticides.
Interesting fact:if there is a distance between the berry and the leaves – the strawberry is sweet, and if the leaves fit snugly – with sourness.
Tip: do not buy strawberries for the future – they are stored for 2-3 days. Wash the berries thoroughly before eating.
What is useful strawberries
The berry is not only tasty, but also healthy and low in calories:
5 strawberries is the daily value of vitamin C;
there is more folic acid in strawberries than in raspberries and grapes;
in one berry – no more than 36 calories.
But at the same time, strawberries can have a bad effect on tooth enamel, and this berry is also a strong allergen, it is especially dangerous for those who are allergic to tree pollen. Do not give a berry and small children. For everyone else, a safe serving of strawberries is one to two glasses a day.
You may also be interested in the news: