Details of a terrible accident on the Kyiv-Chop highway appeared: small children were among the dead
The mother and her two children died on the spot, a 15-year-old passenger in the car was injured.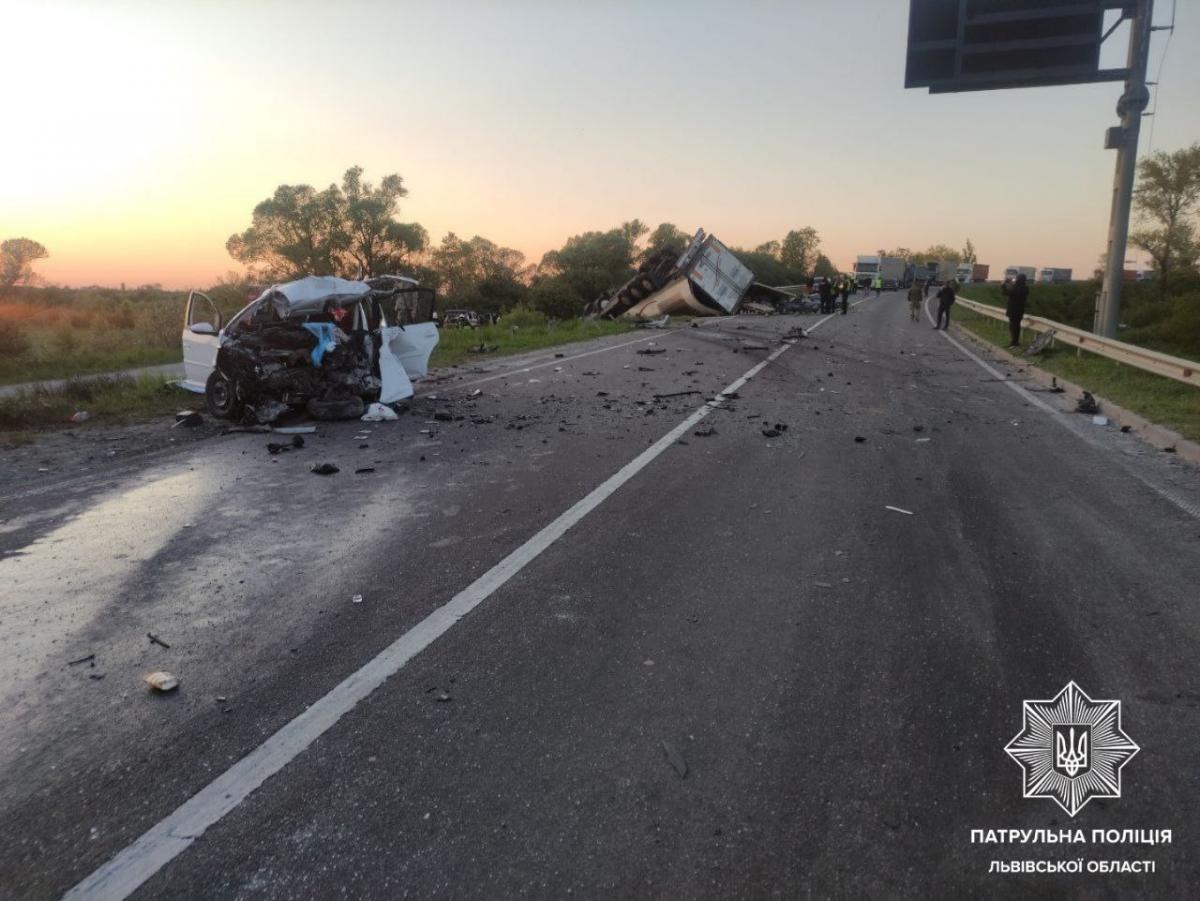 On Wednesday, May 10, a fatal accident occurred on the Kyiv-Chop highway in the Lviv region. As a result of the accident, three people died – a mother and her two daughters.
According to the press service of the police of the Lviv region, the accident occurred at about 19.40 near the village of Rozvadov, Stryi district. On the road, a Volkswagen Touran, driven by a 42-year-old resident of the Stryi district, and a Renault truck driven by a 45-year-old resident of Zaporozhye collided.
"The driver of the passenger car and her two daughters, approximately four and six years old, died at the scene from injuries sustained as a result of an accident. In addition, a 15-year-old passenger in the passenger car and a truck driver received bodily injuries," the police said.
Law enforcement officers decide on the opening of criminal proceedings under Part 3 of Art. 286 (Violation of traffic safety rules or transport operation by persons driving vehicles, resulting in the death of several persons) of the Criminal Code of Ukraine. The sanction of the article provides for punishment in the form of imprisonment for a term of five to ten years with deprivation of the right to drive vehicles for a term of up to three years.
Accident on the highway Kyiv-Chop: what is known
On the evening of May 10, the patrol police of the Lviv region reported a large-scale accident on the Kyiv-Chop highway. The accident occurred in the Lviv region between the settlements of Nadetychi and Rozvadov.
The road was closed due to the accident. It was reported that the movement will be completely closed for approximately two hours. A detour through the city of Zhidachev was organized.
You may also be interested in the news: