Traffic is blocked on the Kyiv-Chop highway due to a fatal accident (photo)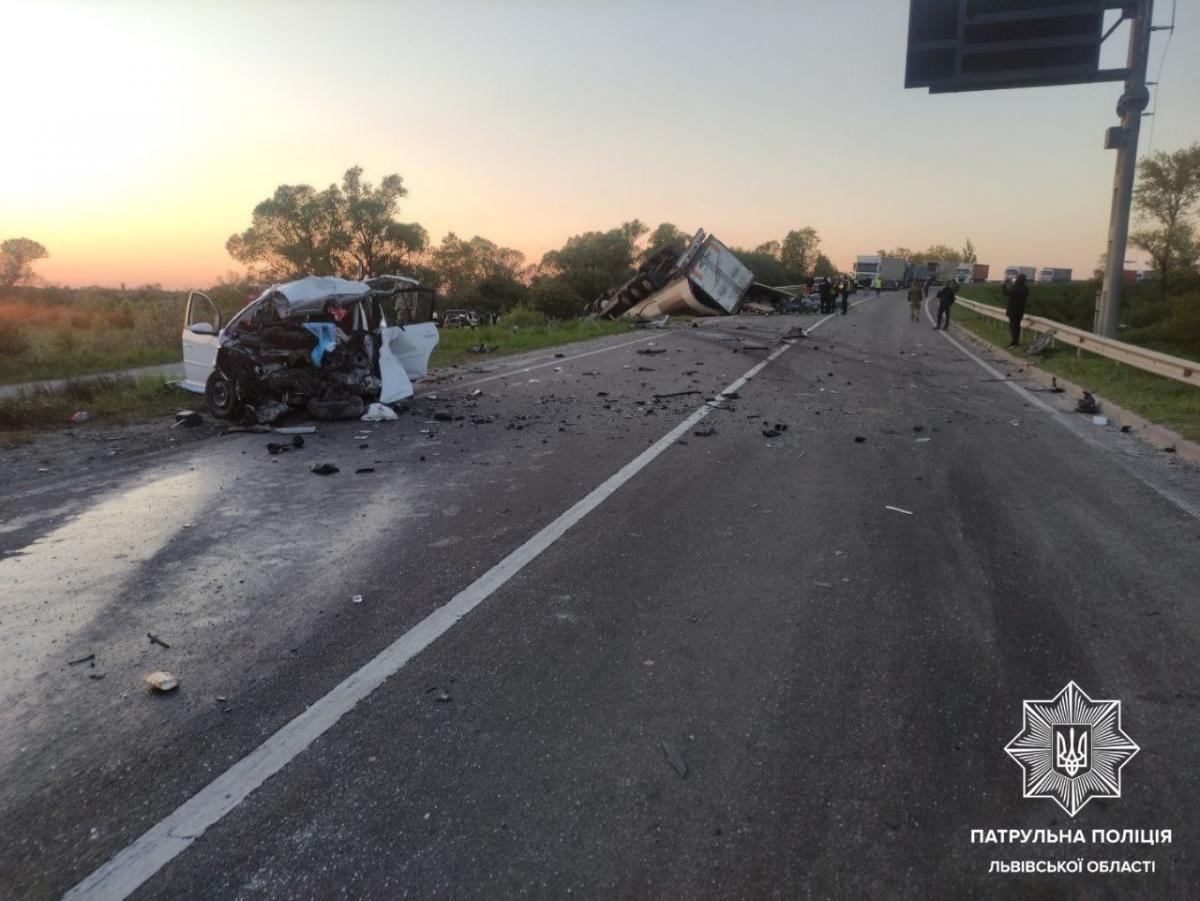 Traffic in the area where the accident occurred will be closed for approximately two hours.
In the Lviv region there was a large-scale accident with the dead. Due to an accident on a section of the Kyiv-Chop highway, traffic will be blocked for several hours.
"On the Kyiv-Chop highway, 588 km, between the settlements of Nadetychi and Rozvadov, an accident occurred with the dead. Movement in both directions is difficult. Patrolmen organize a reverse movement," the patrol police of the Lviv region reported at about 21:30 on May 10.
It is noted that approximately the movement along this section of the route will be completely closed for two hours. Vehicles are directed to a detour through the city of Zhydachev.
Road accident in Ukraine: latest news
On April 28, in the Kyiv region, a drunk driver knocked down a pedestrian and flew into an electrical pole. The accident happened in the village of Baryshevka. Police said the victim was in critical condition.
On April 21, a terrible accident occurred at a checkpoint in Kyiv. There, the driver knocked down a soldier of the National Guard, who was placing anti-tank hedgehogs on the road. Another soldier managed to jump away. It was alleged that the injured soldier was diagnosed with numerous fractures and memory loss.
You may also be interested in the news: