"Diva in all its glory": Putinist Kirkorov staged "wild" dances and scared the network (video)
The singer "came off" at the party, his dancing was filmed.
The scandalous Russian singer Philip Kirkorov scared the network with his dances. Footage from the celebration of the Putinist's birthday appeared on the network, in which, as commentators noted, he behaved "wildly".
In the video, Kirkorov sang to the soundtrack, danced and even hugged Russian singer Lyusya Chebotina. His father Bedros Kirkorov, who was also present at the party, also got into the frame.
The singer chose a brindle jumpsuit with flared trousers. While dancing, he seemed to deliberately focus on his hips. More recently, information appeared on the network that Kirkorov inserted implants for himself. He himself claims that this is all "natural beauty."
The outfit emphasized the suddenly "rounded" forms of the scandalous artist. It didn't bother him.
Video with Kirkorov
Network reaction
Netizens were shocked when they saw Kirkorov's video. They called his dances "wild and crazy". In one of the Telegram channels, where the video with the singer appeared, commentators are vigorously discussing his new trick. They write:
"Diva at its finest"
"Ugh, it's sickening to watch"
"Concerned".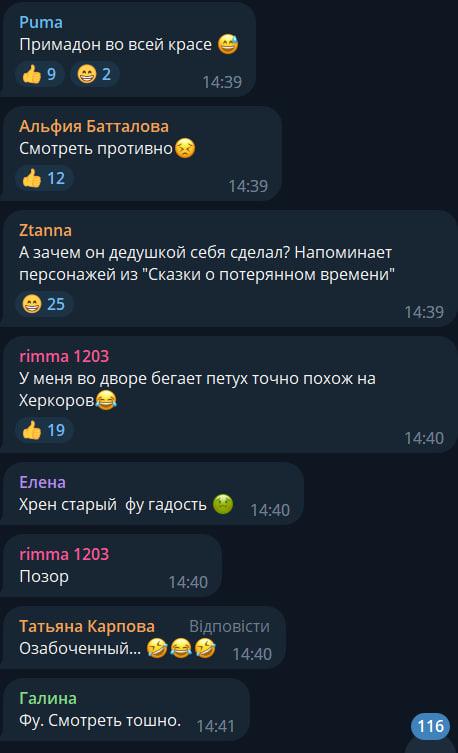 Recall, earlier it became known that Kirkorov failed to "crawl" to the Eurovision Song Contest and came up with an excuse for this.
You may also be interested in the news: