Shakhtar won a difficult victory in the UPL match: sending off the opponent and own goal helped (video)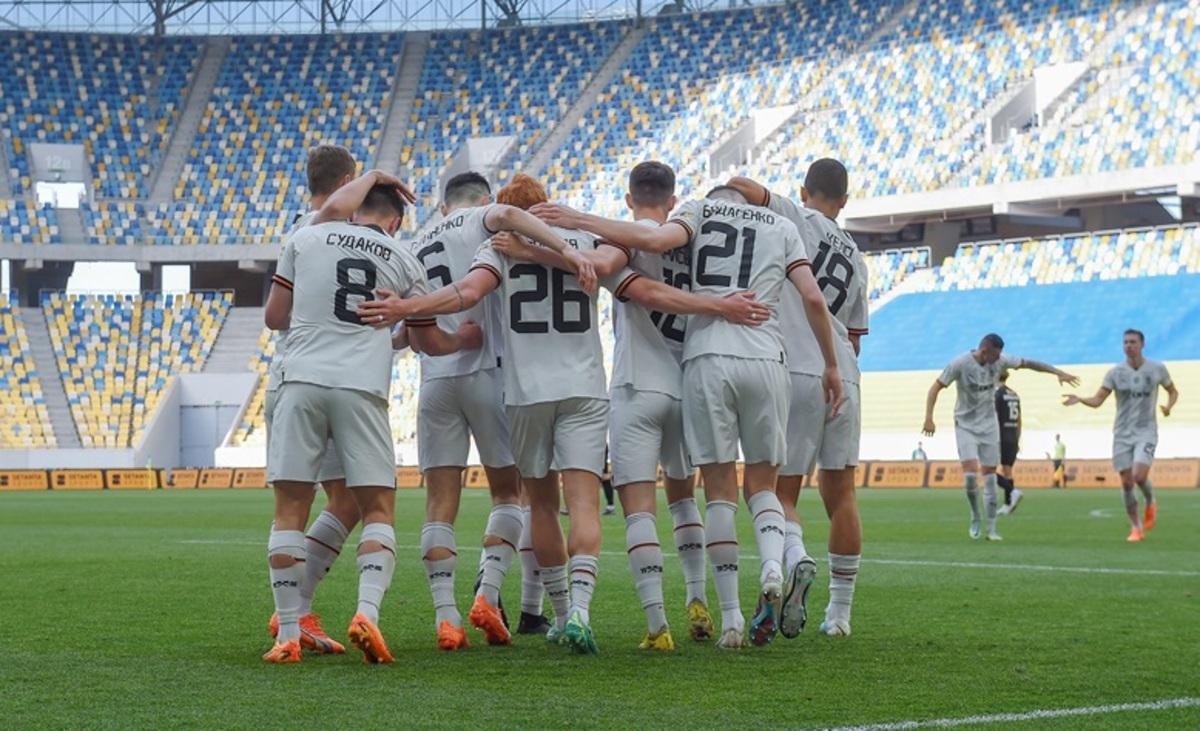 On Saturday, May 13, Ingulets and Shakhtar played a match of the 26th round of the Ukrainian Premier League. This fight was supposed to take place in Petrovo, but the teams agreed to play at the Arena Lviv.
The first half turned out to be goalless, but with a lot of opportunities at the gates of others on both sides. Immediately after the break, these chances were converted into a goal: Shakhtar defender Konoplya opened the scoring after a corner kick.
In the 78th minute, "Ingulets" remained in the minority: the referee removed the goalkeeper Palamarchuk for a last resort foul. Seven minutes later, the Pitmen managed to increase their lead thanks to an own goal.
Ingulets 0-2 Shakhtar
Goals: Konoplya 51, Pavlov 85 (author)
"Ingulec": Palamarchuk, Zaporozhets, Osypenko (Melnychuk 46), Korobenko, Sytalo (Marusych 68), Kucherenko, Golovkin (Kozak 68), Sydorenko (Bilyk 81), Kozyrenko (Kravchuk 86), Pavlov, Smolyakov
"Miners": Trubin, Bondar, Stepanenko, Zubkov (Swede 69), Kryskiv (Totovitsky 74), Kelsey (Sikan 60), Bondarenko, Matvienko, Sudakov, Hemp (Gocholeishvili 60), Rakitsky (Mikhailichenko 69)
Warnings: Osypenko 23, Bondarenko 90+4
Removal: Palamarchuk 78
Match review:
Shakhtar, thanks to the victory, broke away from the second Dnipro-1 by five points. However, Kucher's wards have one more match in hand, which they will play on Monday, May 15, against Minay.
"Ingulets" runs the risk of sinking into the relegation zone. Now Petrovtsy are in 11th position. "Ingulets" is only three points ahead of 13th place, which gives the right to fight for survival with the team of the First League.
The 26th round will be held on May 13 and 14. After that, four rounds will remain until the end of the Ukrainian championship.
You may also be interested in the news: