Nearly 80% of votes counted: preliminary election results in Turkey appear
In the key city of the country, Erdogan and Kılıçdaroğlu go hand in hand.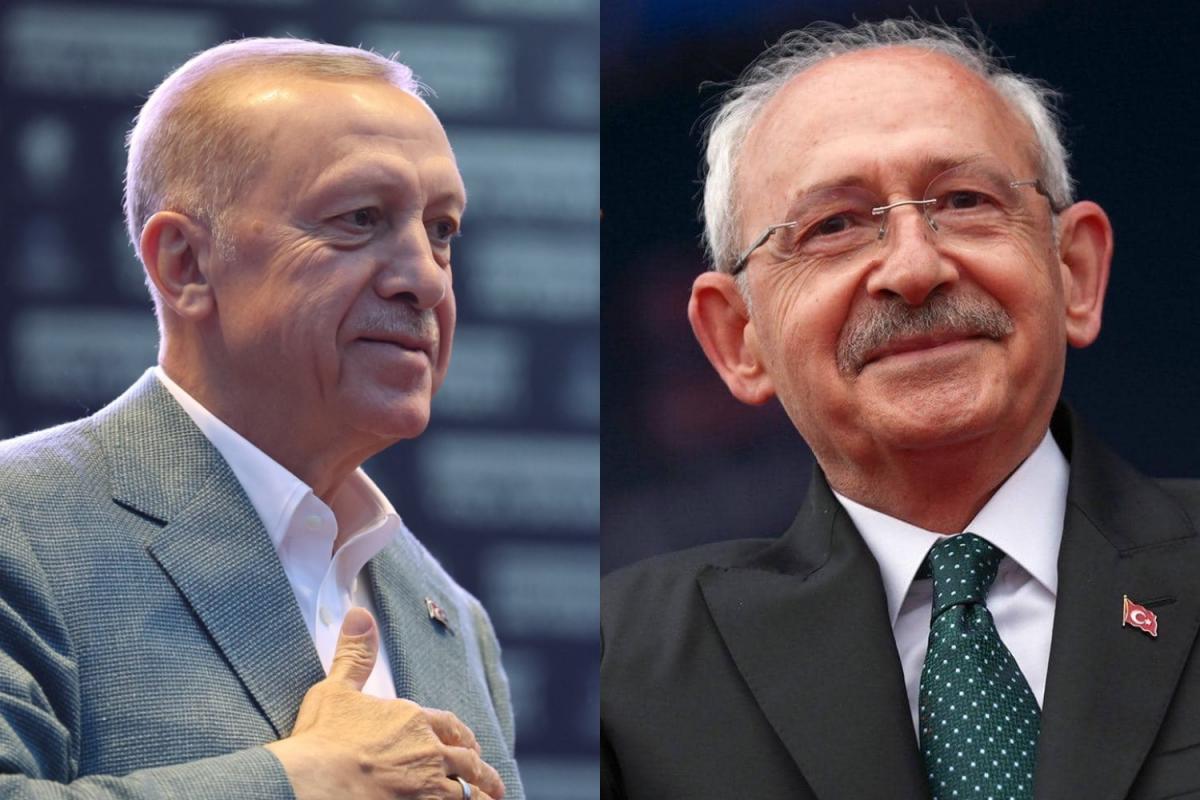 On Sunday, May 14, the next presidential elections were held in Turkey. At 17:00, the polling stations were closed, currently the votes are being counted both inside the country and abroad.
As of 22:00, according to Anadolu agency, almost 80% of the votes have been counted. By this point, the current president, Recep Tayyip Erdogan, is leading the presidential race. More than 21 million people voted for him (50.5% of the number of ballots counted).
Kemal Kılıçdaroğlu, the opposition candidate, is 7 percentage points behind Erdoğan, with more than 18 million votes (43.7%). Nationalist Sinan Ogan is gaining just over 5% of the vote.
Voting in Istanbul, the country's largest city with a population of 15 out of 85 million, is considered key. Here, the leaders of the presidential race at first went toe to toe, but now Kılıçdaroğlu is more than 1% ahead of Erdoğan. The incumbent president won 46.77%, the opposition candidate – 48.34%.
The voter turnout, according to Anadolu, was 88.49%.
Elections in Turkey – what you need to know
On May 14, parliamentary and presidential elections were held simultaneously in Turkey. On them, Recep Tayyip Erdogan, who has been in power for 20 years, is fighting to retain the presidency.
On the eve of the elections, the ratings of the incumbent president fell, which was facilitated by devastating earthquakes in the country and rumors about his serious illness.
Erdogan's key opponent in the elections was Kemal Kılıçdaroğlu, nominated by the opposition. Polls conducted a week before the election showed that the incumbent is 5.6 percentage points behind his opponent.
On the eve of the vote, the opposition announced Russia's interference in the presidential elections and accused Erdogan of unwillingness to transfer power peacefully in case of a loss.
On election day, it became known that Erdogan began handing out money at the polling stations. True, children received money as a gift, but they do not vote in the elections, and therefore such an action is not considered to be bribery of voters.
You may also be interested in the news: