It takes only 4 months to train a Ukrainian pilot on F-16 fighter jets – media
The main problem is the complex F-16 avionics, which displays information in English.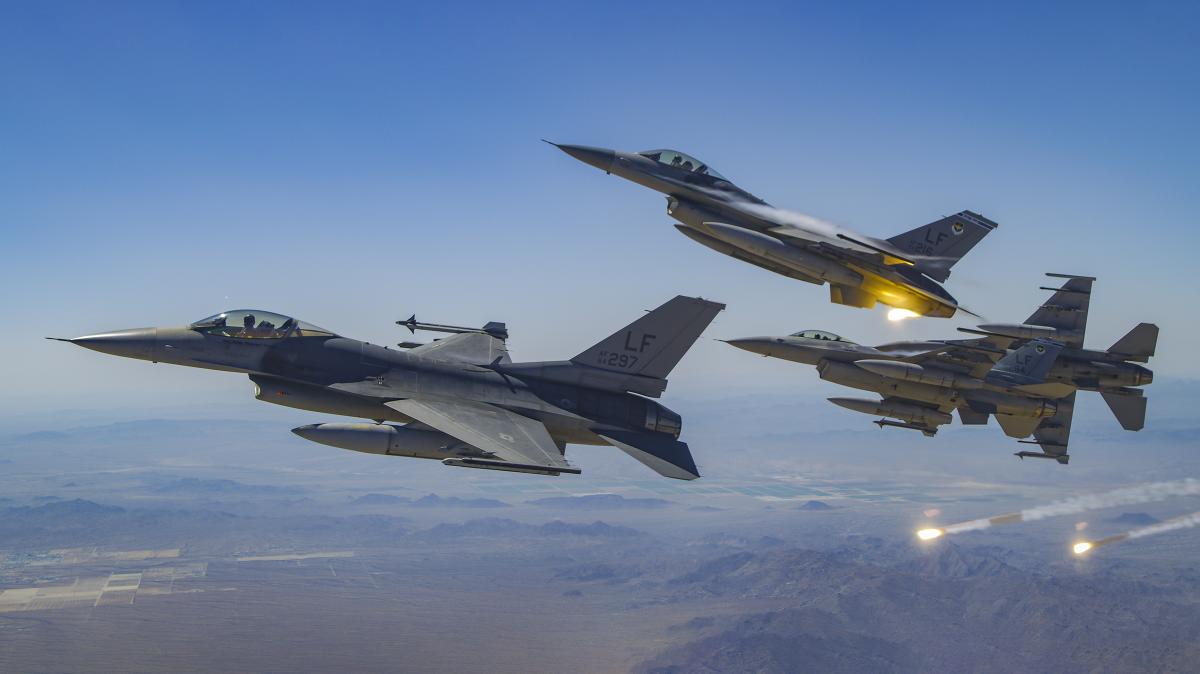 Two Ukrainian pilots, who were trained on special simulators, exceeded Pentagon expectations for two weeks at a US airbase. It will be possible to teach them how to fly the F-16 in 4, and not in 16 months, as previously thought.
According to Yahoo News, for two weeks two Ukrainian pilots flying the MiG-29 and Su-27 were tested on a flight simulator in Arizona at a US air base.
The two Ukrainian pilots, one of whom was qualified in the MiG-29 and the other in the Su-27, were assessed to have received no formal F-16 training other than a brief introduction. They were then tested on the flight simulator, running "9 events on the simulator for a total of 11.5 hours."
With no training and after just one demonstration, both were able to successfully land an aircraft after an engine failure in an accident and perform mock attacks based on the parameters passed in while flying in the simulator.
The main training issue identified during the evaluation was that Ukrainian pilots did not like the complex F-16 avionics that display information in English. Language ability is elsewhere listed as a "problem", although the assessors state that both Ukrainian pilots experienced a "marked improvement in English" over the course of two weeks.
Despite these shortcomings, the report concludes that "Given the current skill set demonstrated by the Ukrainian Air Force pilot … four months is a realistic training period."
The material notes that this will increase pressure on Ukraine's main foreign allies, such as the United States, some of whom have argued that Western aircraft are too sophisticated and therefore pilot training will take too long to affect the war between Ukraine and Russia.
F-16 for Ukraine – latest news
The US is banning Ukrainian pilots from training on F-16 fighters in European countries, despite the willingness of several countries to conduct such training.
US Secretary of Defense Lloyd Austin said senior Pentagon political official Colin Kahl, who opposed the transfer of F-16 fighter jets to Ukraine, will leave his post in July.
German Defense Minister Boris Pistorius commented on the problem with the supply of F-16 fighter jets to Ukraine and pointed out that there were no aircraft either in Germany or in the UK.