She ate in the garbage and died alone: ​​how was the fate of actress Tamara Nosova
Nosova was the star of the films "Carnival Night", "Wedding in Malinovka", "Balzaminov's Marriage", "The Kingdom of Crooked Mirrors" and many others.
Tamara Nosova is a Soviet and Russian actress who is a comedy movie legend of the 50s and 60s of the last century. She had a very hard life, but during her lifetime, Nosova repeatedly said that she was happy. Let's talk about what made her famous.
Who is Tamara Nosova
Tamara Makarovna Nosova was a famous Soviet theater and film actress. She was born on November 21, 1927 in Moscow. In 1950, the woman graduated from VGIK.
Tamara Nosova became famous for her film roles. She starred in the films "Carnival Night", "Wedding in Malinovka", "Balzaminov's Marriage", "The Kingdom of Crooked Mirrors" and many others.
The actress has shown her talents in various genres, from drama to comedy. She had a striking appearance and the emotional power of acting, which helped her create memorable on-screen portrayals. Tamara Nosova received several awards and prizes for her acting work, including the title of People's Artist of the USSR.
In addition to working in the cinema, Tamara Nosova actively performed on the theater stage. She played in the Moscow Art Theater and other famous theaters in Moscow. Her talent, professionalism and charisma made her one of the most popular actresses of her time.
It is worth noting that since childhood, Nosova's life has been quite difficult. When she was one and a half years old, her mother died, and her father gave her and two other children to an orphanage. Over time, Tamara was adopted.
Given that she lacked attention and love as a child, she tried to find it in adulthood. It is known that she had three husbands, but there was no long-term relationship and family with anyone, so Nosova died alone.
"Thoma was pregnant twice by me. But both times she had miscarriages due to the fact that she did not go to the hospital for preservation. I told her: "Drop everything to hell! Lie down for preservation, "and Tom could not refuse touring, concerts, filming," the third husband of the actress Nikolai Zaseev told the press.
Despite the fact that Nosova played in the theater and acted in films, she often got a cameo role, which did not bring either great fame or high fees.
The last years the people's artist spent in her own apartment in Moscow. Neighbors told the press that the woman lived in poverty – from time to time she even went out to garbage cans to get some food there.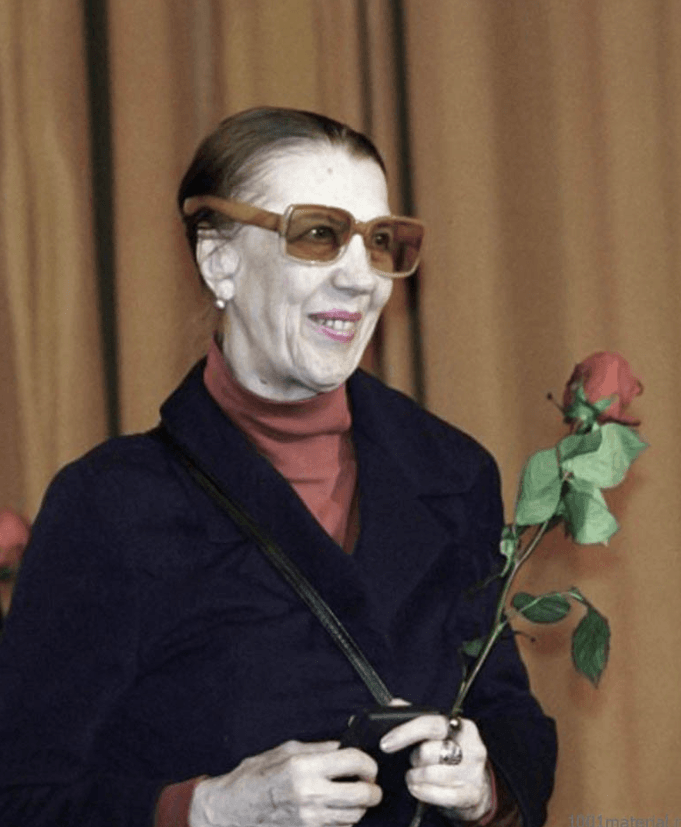 Despite this, Tamara Makarovna never complained about her fate and did not ask for help. She passed away in March 2007 after a stroke.
Recall that the actress Alena Yakovleva suddenly remembered how she was "harassed for the Russian language."
You may also be interested in the news: