Red Sea epidemic kills sea urchins, endangering corals
The culprit is most likely a parasite that causes rapid death. Sea urchins feed on algae, which block sunlight if left unchecked.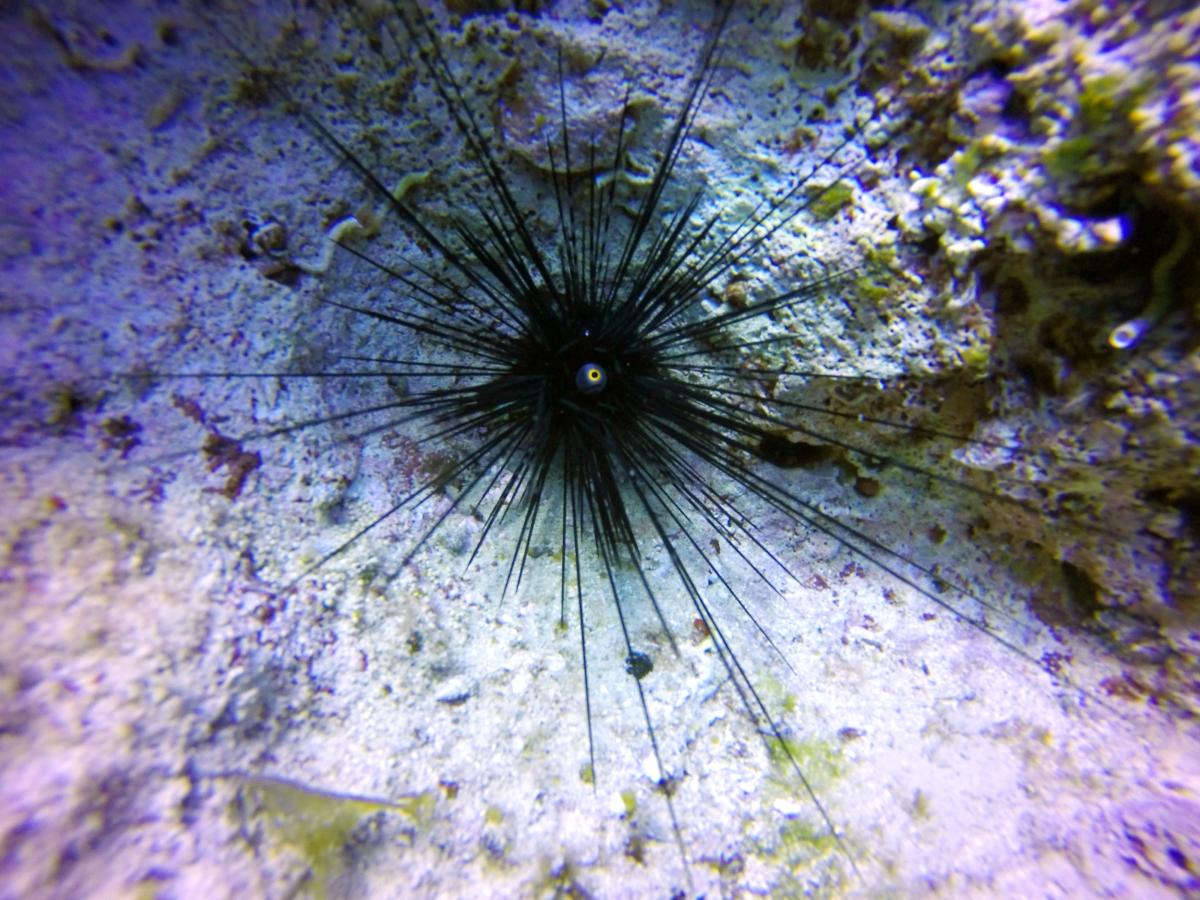 An Israeli research team has discovered that a deadly epidemic spreading across the Red Sea has wiped out an entire species of sea urchin in the Gulf of Aqaba, endangering the region's uniquely resilient coral reefs.
The entire population of black sea urchins, which help maintain the health of coral reefs in the waters of the bay, was destroyed in a couple of months, according to scientists from Tel Aviv University, Reuters writes. Their findings, published in two peer-reviewed journals, point to mass deaths in other countries in the region, including Jordan, Egypt and Saudi Arabia.
The likely culprit is a disease-causing ciliary parasite that brings quick death with it – perhaps the same one that has crippled sea urchin populations in the Caribbean.
In just two days, a healthy Diadema setosum – a black sea urchin with long spines – turns into a skeleton with massive tissue loss, says lead researcher Omri Bronstein of Tel Aviv University's Steinhardt Museum of Natural History and School of Zoology.
Some hedgehogs are washed ashore dead. Others are eaten by fish, which likely hastens the infection.
The first signs of trouble appeared in the Mediterranean Sea, where sea urchins made their way over the years, probably through the Suez Canal, and settled. According to Bronstein, several months ago there were reports of the death of sea urchins from Greece and Turkey.
While not much of a concern at first as they were an invasive species, the pathogen has now moved into a natural population in the Red Sea.
"There is nothing that can be done at this time to stop this," Bronstein said.
But there is a "very narrow window", he says, for establishing an isolated population or broodstock of sea urchins left somewhere else that can hopefully be re-introduced later.
The researchers report that a report has been submitted to the Israeli environmental authorities and that emergency measures to protect coral reefs are being studied.
Eilat, an Israeli resort town on the northern shore of the Red Sea, is a popular diving destination. Scientists studying the area consider it a coral refuge.
Sea urchins play an important role in maintaining balance by feeding on algae that would otherwise block sunlight and drown out reefs.
"Corals have no chance to compete with algae. That's why we need sea urchins. Without this species, as we have seen – this is not a fantasy, we have seen how it happens before our eyes – this is not the best future," Bronstein said.
Coral Rescue – News
As UNIAN reported, a group of scientists prepared a report for the UN, in which they concluded that the Great Barrier Reef should be added to the list of world heritage sites in "danger". The scientists said the reef is facing serious threats from the climate crisis and that action to save it needs to be taken "as a matter of priority".
The report sets out the key steps that need to be taken as a matter of urgency. The recommendations include reducing greenhouse gas emissions, reevaluating proposed projects and lending schemes, and increasing financial resources for reef protection.
You may also be interested in the news: