Reznikov shared the first details on the next Rammstein-13
Conversations around the transfer of Western fighter jets to Ukraine "begin to acquire specifics," said a non-staff adviser to the minister.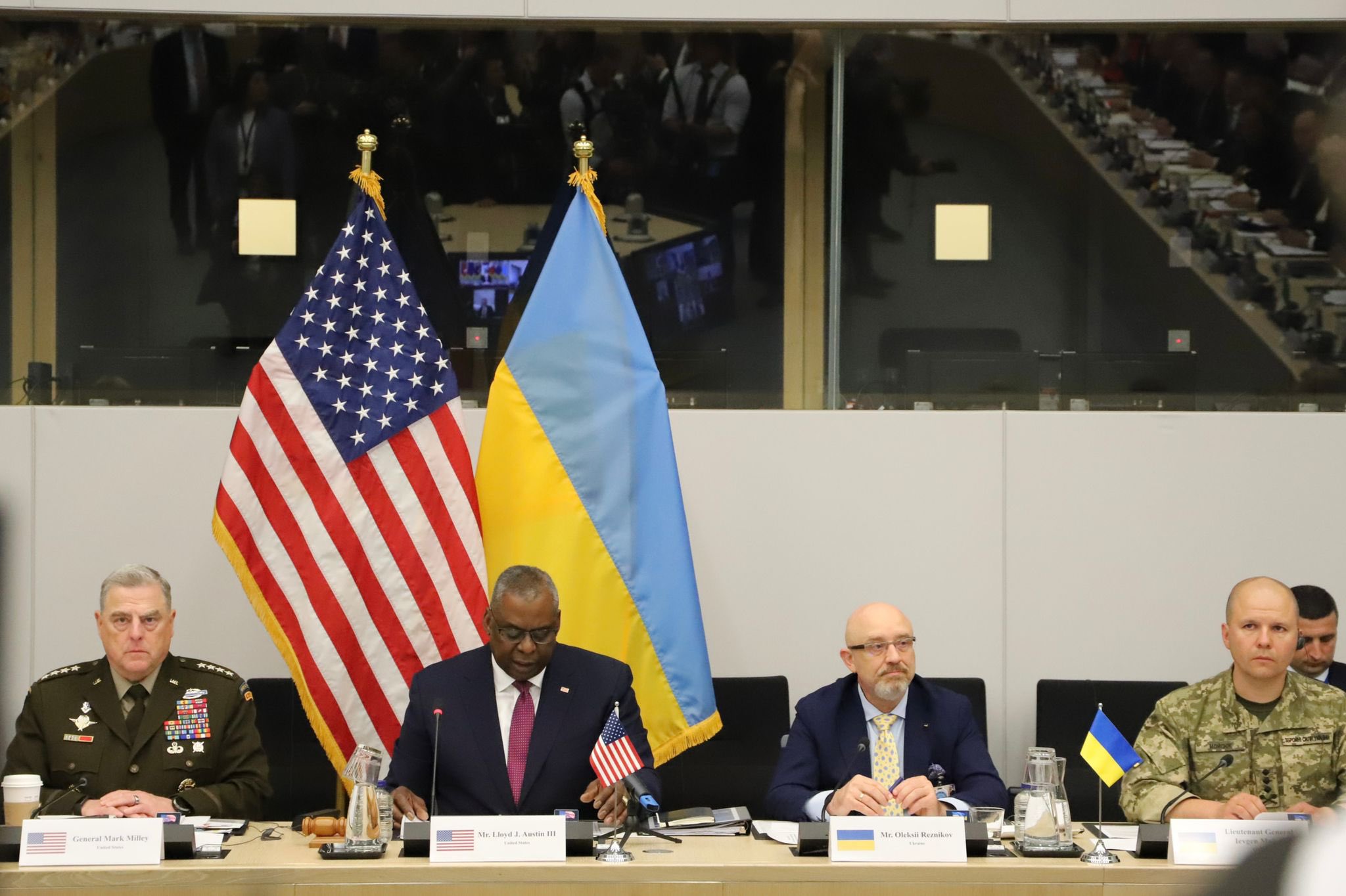 The next meeting of the Contact Group on Ukrainian Defense Issues (the so-called "Ramstein-13") will be held approximately in three weeks, said non-staff adviser to the Minister of Defense Oleksiy Kopytko.
He noted that a number of countries with F-16s will offer our pilots retraining. Another part of the states will be able to finance support for the process of this training.
Thus, conversations around the transfer of Western fighters to Ukraine "begin to acquire specifics."
At the same time, the main emphasis is now on ground-based means – from MANPADS to systems that are capable of shooting down "ballistics". Kopytko summed up that one safe "dome" with air defense over Kiev is not enough, and the strike on the Dnieper on May 26 demonstrated this.
Rammstein-12 – main
The 12th meeting of the Contact Group for the Defense of Ukraine (the so-called "Ramstein-12") was, in particular, devoted to the "aviation" issue – to provide Ukraine with Western fighters.
So, for example, the West decided on the training of Ukrainian pilots on the F-16 in Europe. In the coming weeks, Ukraine's allies promise to develop the basis for the professional training of Ukrainian pilots. Whereas Denmark and the Netherlands will lead the European coalition for the training of pilots.
In turn, the chairman of the US Joint Chiefs of Staff, General Mark Milley, stressed that Russia would not win this war, but he also doubted the ability of the Armed Forces of Ukraine to drive out the invaders in the near future.
At the same meeting, Milley also stressed the costly maintenance of the F-16. In his opinion, the fastest and cheapest way to establish control over airspace is from land, developing an effective integrated air defense system that will be able to intercept enemy targets at low, medium and long-range altitudes.
To this, the US Secretary of Defense noted that no one should be surprised that the cost of maintaining and maintaining F-16 fighters will be expensive. He added that not every country has F-16 fighters, but they can provide funds.
You may also be interested in the news: