For the first time in the history of the country: the second round of presidential elections is held in Turkey today
Citizens make a choice between Erdogan and Kılıçdaroğlu.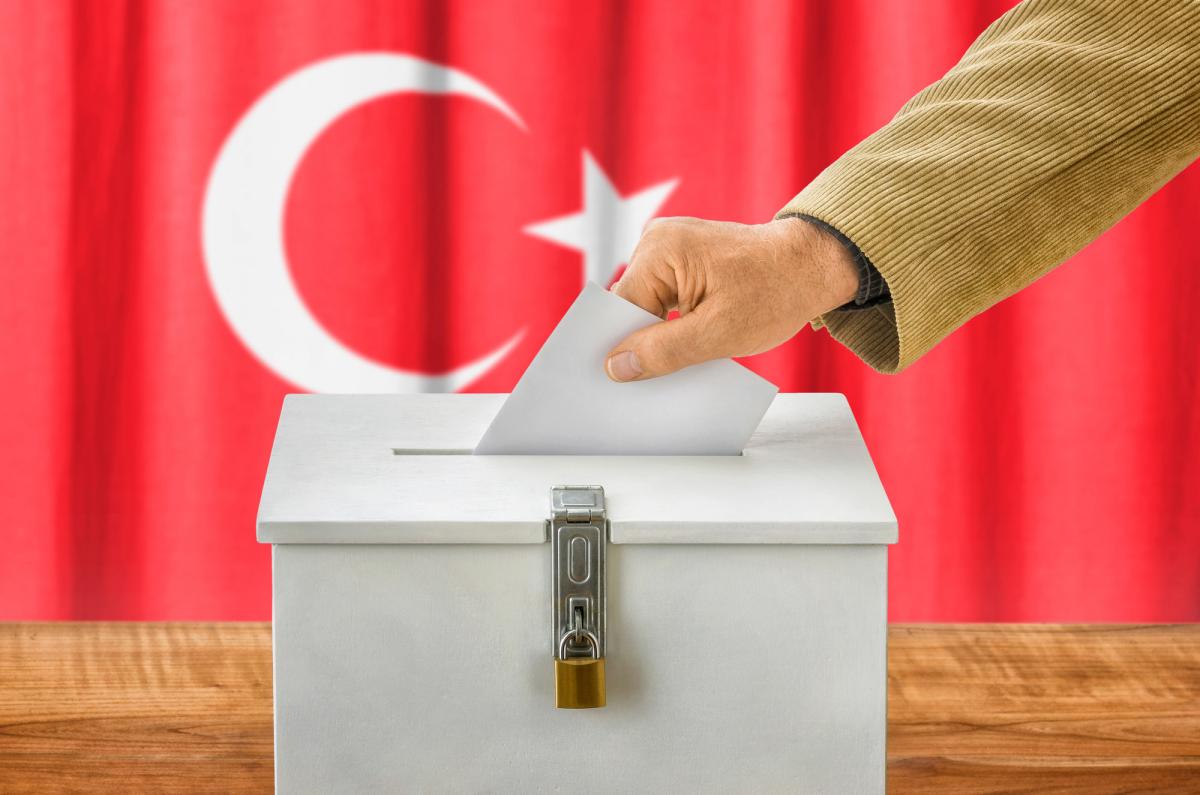 In Turkey, on Sunday, May 28, for the first time in the history of the Republic, the second round of voting in the presidential elections takes place. According to the Anadolu agency, voting at polling stations will last until 17:00 local time.
Over 191,000 ballot boxes have been installed throughout the country. The number of voters exceeds 60 million people.
According to the results of the first round of voting on May 14, none of the presidential candidates won 50 percent of the vote, and the candidate from the Union of the People, the incumbent President Recep Tayyip Erdogan (49.52% of the votes) and an opposition representative, candidate from the "Union of the Nation", the leader of the Republican People's Party Kemal Kılıçdaroglu (44.88%).
Voting for Turkish citizens living abroad ended on May 24. A total of 3.5 million voters cast their ballots in 73 countries and at checkpoints.
Ballot boxes from abroad were delivered to Ankara by air and diplomatic mail. They will be opened on Sunday evening, along with other ballot boxes, after the end of voting.
The ban on exit polls about the election results will be in effect until 21:00 Sunday, May 28.
It is also reported that today, during the voting, the mayor of Istanbul, the candidate for vice-president of the Union of Nations, Ekrem Imamoglu, said that Kılıçdaroğlu, if he wins the presidential elections in Turkey, intends to maintain partnership relations with the Russian Federation, as well as with all neighbors.
Elections in Turkey – what is known
The President of Turkey is elected for a term of five years.
The first round of presidential elections in Turkey took place on May 14. According to its results, none of the candidates won more than 50% of the vote, so the current head of the country, Recep Tayyip Erdogan, and his rival, oppositionist Kemal Kılıçdaroglu, must fight for victory in the second round.
At the same time, on May 19, the candidate from the Alliance ATA bloc, Sinan Ogan, who won a little more than 5% of voters in the vote on May 14, called on his supporters to support Erdogan's candidacy in the second round. At the same time, Kılıçdaroğlu enlisted the support of the nationalist party, which received 2.2% of the vote in the parliamentary elections.
The opposition alliance has promised to restore parliamentary democracy in Turkey if they defeat Erdogan by abolishing the presidential system he introduced.
Before the first round, the Turkish media, referring in particular to a survey by the ORC Arastirma agency, reported that the presidential candidate Kılıçdaroğlu could win the elections in May 2023.
You may also be interested in the news: