The water in the main canal of Venice has changed color dramatically: what happened
Authorities are now trying to identify the substance that changed the color of the water.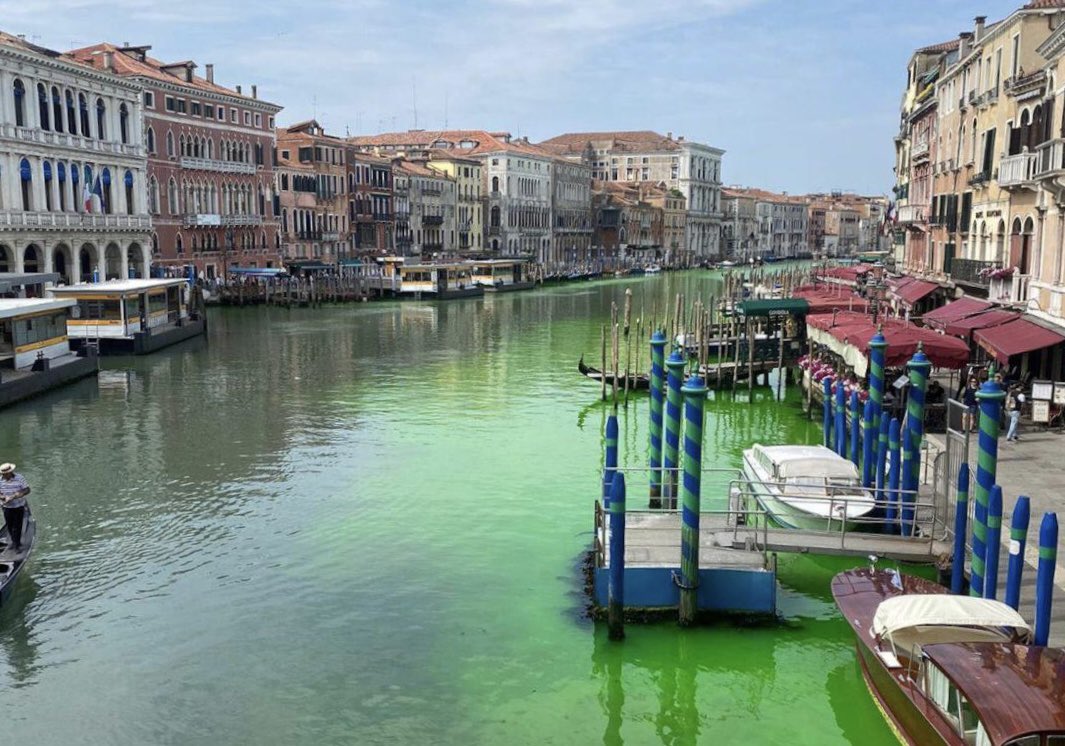 The water in Venice's main canal turned fluorescent green on Sunday, and authorities are trying to determine the cause.
It is reported by Reuters with reference to the fire service of Italy. The agency notes that the incident echoes recent episodes in Italy in which environmental groups have been painting monuments, including using vegetable charcoal to turn the water of Rome's Trevi Fountain black in protest against fossil fuels.
However, unlike previous cases, no activist group has claimed responsibility for what happened in Venice.
Italy's regional environmental agency has taken samples of the altered water and is trying to identify the substance that changed its color.
Also Prefect of Venice Luca Zaia convened an emergency police meeting to find out what happened and explore possible countermeasures.
Previously reported environmental problems in Venice
So, the canals of Venice begin to dry up due to lack of rain. Some of them can no longer move gondolas.
Previously, Venice became the first city in the world that tourists would have to pay to visit. Also in 2021, Italy banned large cruise ships from the Venice lagoon to protect the place from overtourism.
You may also be interested in the news: