Verka Serdyuchka "fought" with her mother in the subway (video)
They could not divide the territory.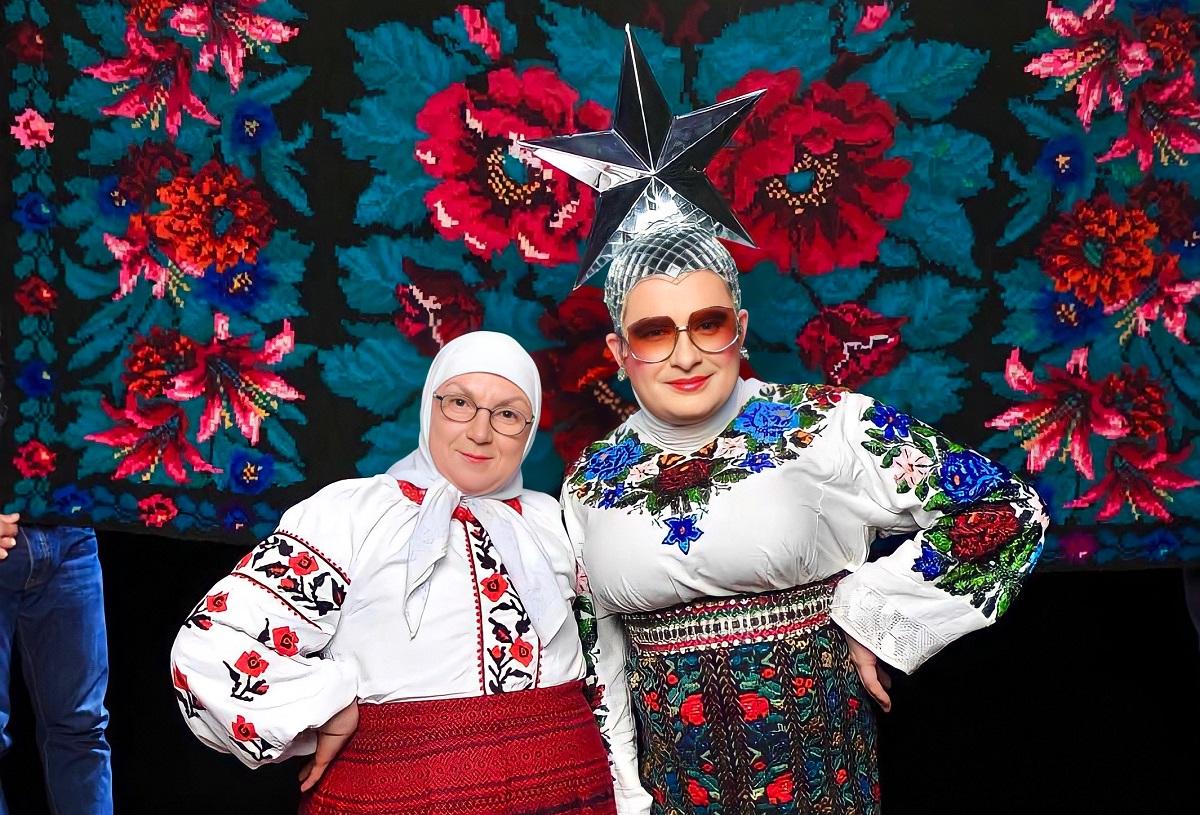 Ukrainian musician Andrey Danilko, performing under the pseudonym of Verka Serdyuchka, posted a humorous video on his TikTok page.
He filmed a video in the subway while climbing the escalator. In the frame, Danilko is standing on a step, and his stage mother, Inna Belokon, is trying to break through from behind.
Despite the fact that there was enough space to pass, she decided to move Danilko. He didn't like it, so he pushed her.
After that, Belokon turned around and hit Danilko with her backpack.
Fans took the musician's video with humor. In the comments they wrote:
"Typical weekdays in the subway"
"We are all Verka Serduchka"
"Well, how can you be so funny even with serious faces?"
"When you are under 50 years old, and your mother still brings up"
"Mom didn't recognize dotsyu"
"Andrey slept a little and laughed, but they played well"
Recall that Andrei Danilko has serious health problems. Recently, he fell ill with laryngitis, because of which he had a fever and lost his voice.
The artist then canceled his concerts and went into treatment. Recently, he still went on stage, where he lit up with "mom" and Alexei Panin.
You may also be interested in the news: