In India, a passenger train collided with a freight train: dozens of people died (video)
At least 50 people died and, according to various estimates, from 170 to 300 were injured.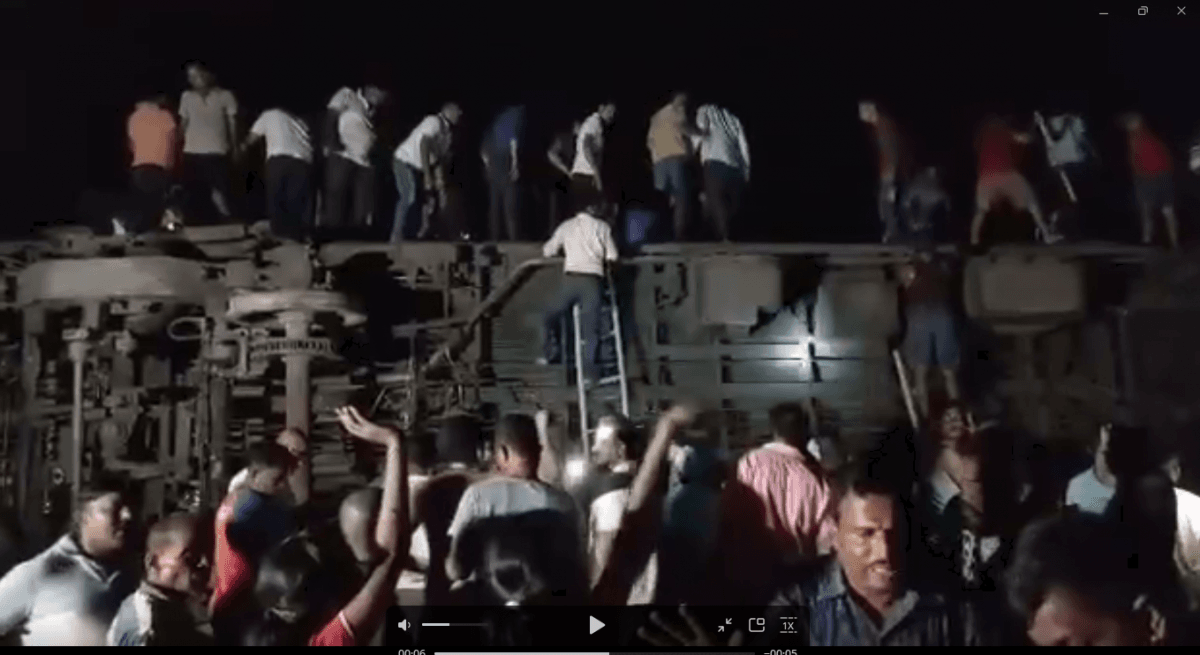 In India, a passenger train en route from Calcutta to Chennai derailed and collided with a freight train.
According to Hindustan Times, the tragedy occurred at 19.20 local time (about 17:00 Kyiv time) near the city of Balasor.
The publication notes that at least 50 people died, more than 170 were injured as a result of this terrible accident.
At the same time, the NDTV channel reports at least 300 victims. Many people are trapped and the toll could rise, officials said. A third freight train was also involved in the accident, an Indian official told NDTV.
60 ambulances, medical workers from nearby cities, more than a hundred members of the National Disaster Relief Force arrived at the scene. The rescue operation continues.
The causes of the incident are being investigated by local law enforcement agencies.
More about traffic accidents in the world
In early April, a passenger train derailed in the Netherlands, killing one person and injuring dozens.
And in Nicaragua, a passenger bus fell off a cliff, after which passengers were bitten by bees, whose hives were damaged. As a result, several people died from insect bites.
You may also be interested in the news: