The stubborn dog tried to drag the hostess into the pub and made eyewitnesses laugh (video)
Eyewitnesses were amused by the pet's unexpected behavior.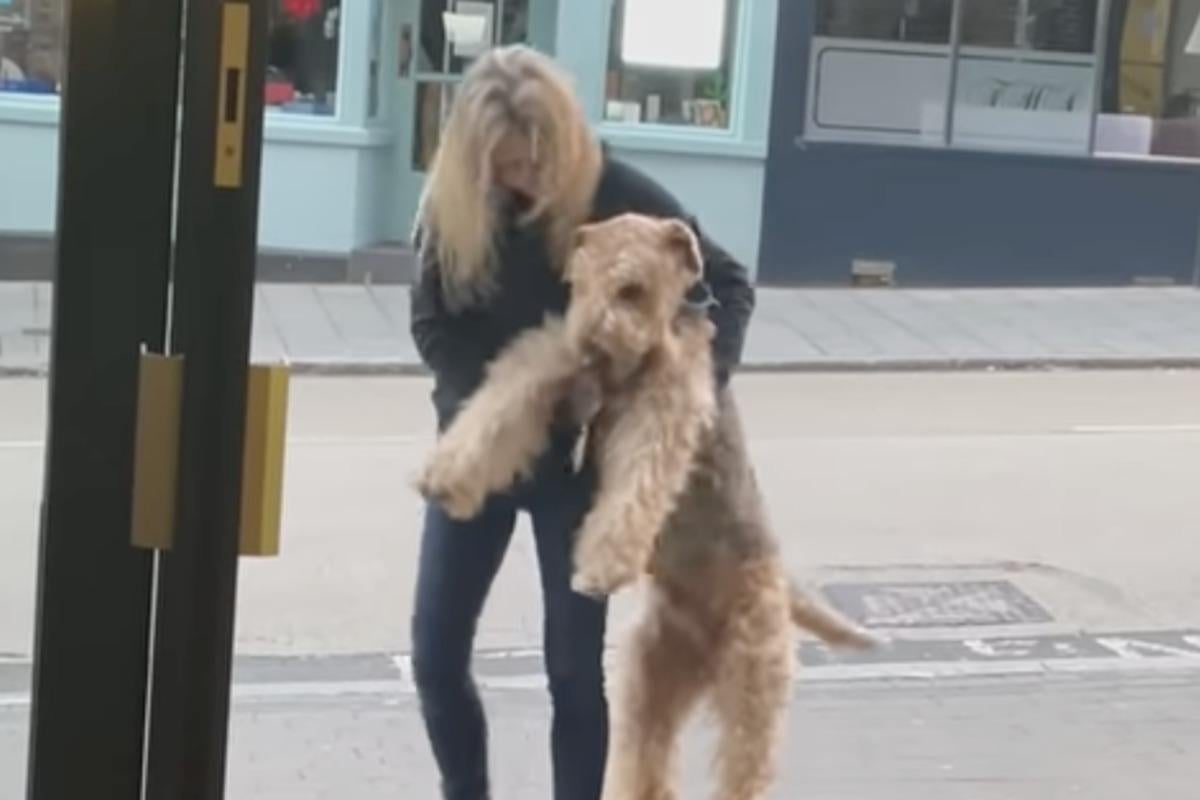 It turns out that there are also pub lovers among dogs. One of the dogs, named Grenson, decided that during a walk he and his owner urgently needed to go to the pub.
The corresponding video is published by Dogtoomoth Media on its YouTube channel. It captures Kate Thorney with her pet during an ordinary evening walk through the center of Exeter (the main city of Devonshire in England).
The pub-loving dog was caught on camera trying to drag his owner into the pub, prompting many to joke that he "revealed the owner's true destination".
In the footage, an irritated woman can be seen dragging the wayward Airedale Terrier by its collar, desperately trying to get him to move as onlookers laugh at his attempts to get into the establishment.
How an alcoholic dog was cured in Britain
Earlier in Britain, two-year-old Labrador Coco was cured of alcohol addiction. This is the first case of such treatment of dogs. The dog was taken to the Animal Rescue Fund. The veterinarians drew attention to the convulsions in him and found out that the animal was suffering from withdrawal symptoms.
You may also be interested in the news: