Reshetnik's family ran into a hard hat: "We live in the epicenter of horror"
Users condemned the star couple for showing off their fun at the Beyoncé concert.
Presenter Grigory Reshetnik and his wife Kristina ran into a hard hat on the network. Users were outraged that the couple went to Poland for a Beyoncé concert.
Yesterday Christina Reshetnik showed on Instagram how they had fun during the singer's performance. There was a lot of criticism in the comments. Some people wrote that now boasting of happiness is allegedly inappropriate.
Subsequently, Reshetnik's wife responded to the entire hate. She noted that her family lives "in the epicenter of horror."
"My dear and real subscribers, I am very grateful to you! For your sincere joy in the moments of my happiness. For me, as for most Ukrainians, it is now a rarity, given that we have been living with children in Kiev for the last year and a half, and we Shaheeds and rockets fall daily on my head. We live daily in the epicenter of horror, in a stream of negative news, one continuous mourning for 500 days, 17 months and almost ten years already! ", The host's wife wrote.
She also noted that her family does not just live in Ukraine. Christina and Grigory Reshetnik work here. According to the presenter's wife, she has nothing to hide from the fans, because she does not violate anything.
"Therefore, I openly show my life, relay the positive in order to maintain emotional stability! I shared with you my emotions yesterday from a concert where I met dozens of famous and lesser-known Ukrainians. In order to inspire you with beauty, technology and musical aesthetics, which we miss so much now. After all, yesterday I was, like in a fairy tale – recharged and dreamed that one day stars of such magnitude as Beyoncé would come to Ukraine and perform at the Olympic, and we would all meet there, "added Kristina Reshetnik.
Read also: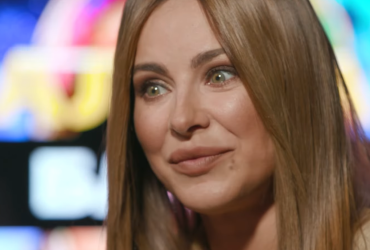 Recall that the network has recently criticized Reshetnik. Then the host "got" for the rest in Rome.
You may also be interested in the news: