"Black transplant specialist" or a respected teacher: what is known about the Transcarpathian who tried to sell a baby to the EU
Last week Ukraine was shaken by a terrible story. In Transcarpathia, a man was detained who allegedly bought an 11-month-old baby from a woman from Zhytomyr and tried to take it abroad to sell it in one of the EU countries. What was shocking in this story was that the suspect in child trafficking turned out to be a teacher – a former school director and an orphanage teacher.
25 thousand dollars per child
On June 24, a 43-year-old man who tried to cross the border with a woman and her child was detained at the Mali Selmentsi checkpoint with Slovakia in the Uzhhorod district. It turned out that he wanted to sell someone else's child to one of the EU countries for 25 thousand dollars. From this amount, the man offered the child's mother – a resident of Zhytomyr – 5 thousand dollars.
According to law enforcement officers, the Transcarpathian sought out women who were in a difficult financial situation and persuaded them to sell their children.
As UNIAN learned from its own sources, the woman from Zhytomyr guessed her husband's intentions, so she immediately agreed to cooperate with the law enforcement officers. The woman came to Transcarpathia with her child a month before the arrest and lived in one of the hotels. Housing and moving were paid for by the suspect. Before crossing the border, the man gave her a $1,000 "advance payment". Then he instructed the woman: how to behave, what to say, and when she can return to Ukraine.
"I had to cross the border, then they had to take the child and give the rest of the money – $4,000," the woman says in a video published by the Western Department of the State Border Service.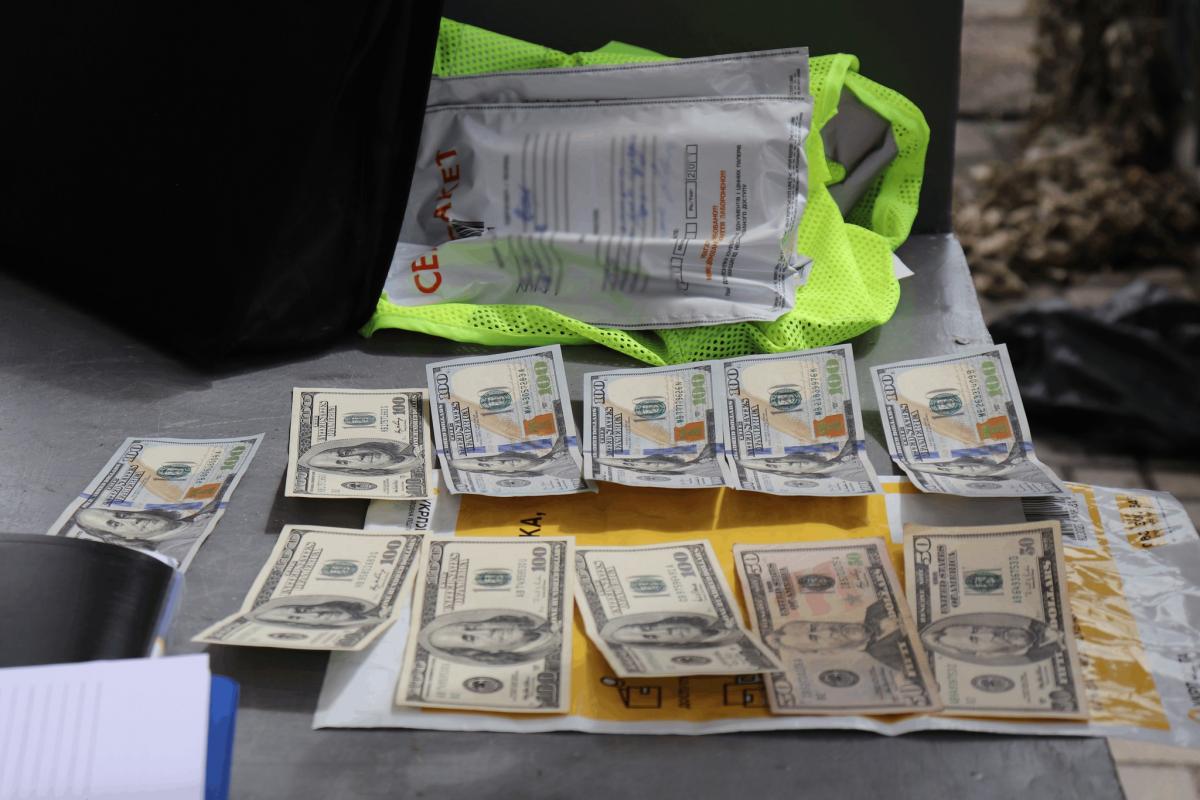 The attacker had the opportunity to enter the territory of the Slovak Republic because he was one of the members of the charity organization. However, he was detained on the territory of the checkpoint. The money was seized as physical evidence.
Law enforcement officers searched two residences and the Dacia car of the detained man. Records of illegal activities, seals and a receipt for the transfer of funds were seized.
Orphanage educator and school director
The arrested man, who is suspected of child trafficking, turned out to be a well-known teacher in Transcarpathia – teacher of the Chinadiyiv Children's Home and ex-director of Uzhgorod School No. 13, Denys Varodi. Transcarpathian journalist Vitaly Glagola made his name public on the social network.
In both institutions, they are reluctant to talk about the suspect.
"He hasn't worked for us for a year, and before that he only worked for nine months, so I can't say anything good or bad about him," the director of the orphanage Svitlana Sofilkanych said in a comment to UNIAN, apologizing for not being able to do more to talk because he is on a business trip.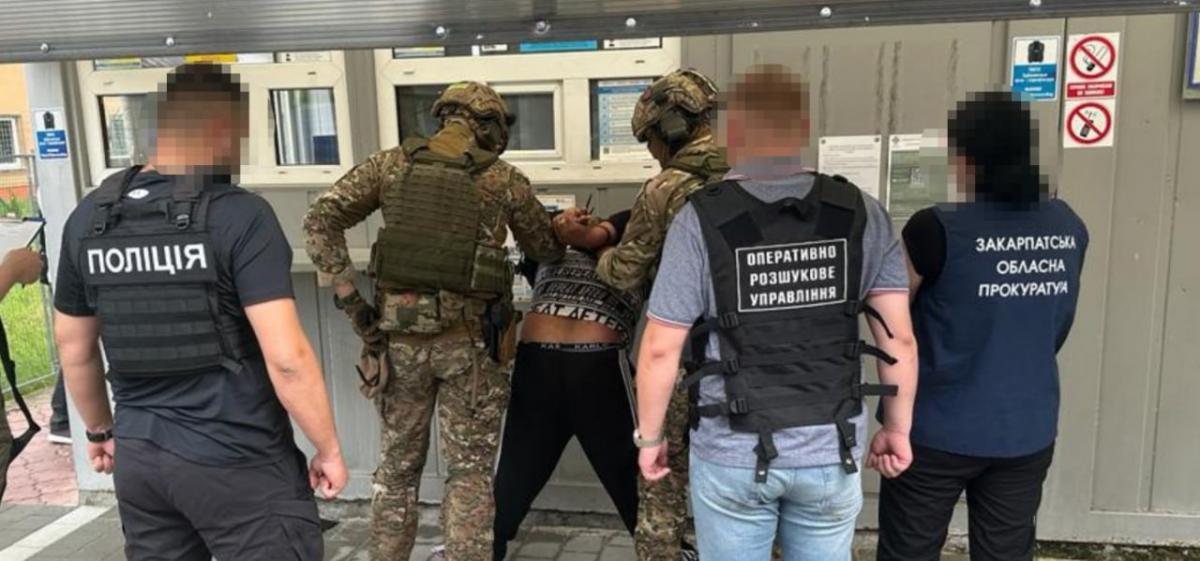 The Uzhgorod school is generally shocked by the act of the former director.
"I didn't work with him, I came to the school a year after his dismissal," says Marianna Savko, director of Uzhgorod School No. 13. "But when parents and colleagues heard this story, frankly, they were shocked. They didn't expect it. Although, I heard that some parents had complaints against him as a teacher. At school he taught music and was a psychologist."
Was able to find an approach to children
There are enough good reviews about Varodi in social networks. He is a Roma by nationality, and Roma children study at school No. 13, where he was the director. The man worked with Roma children in other educational institutions, where he managed to establish personal contact with the students.
"Roma children differ from other peers in their worldview and the conditions in which they live. Therefore, educational work with them requires new approaches in methodology and creative practices in teaching. Quite often, teachers really perceive Roma as "special", and therefore may not require them brilliant knowledge of the material, believing that such children only need to know how to write and read. This approach is fundamentally incorrect, because although all children are different, this does not mean that Roma children are worse or less able to learn," – quotes Varodi Roma women's fund "Chirikli".
In addition, Denys Varodi is the head of the "Heart with Love" charitable foundation, which helps pupils and graduates of boarding schools, orphans, disabled people and children from low-income families in Transcarpathia, as well as "difficult" teenagers and immigrants. There, as a psychologist, he led additional classes on preparation for lessons, an extended day group, and also carried out field consultations and questionnaires in the Roma community. Here they also speak well of him – they say that he always knew how to find an approach to children.
However, now such a philanthropic teacher will have to answer to the law – he will face a real prison term. According to Vitaly Glagola, before the arrest, the man had already "managed to implement at least three such "sales of children".
What do the police say?
As reported by the police of Zakarpattia Oblast, criminal proceedings have been initiated in accordance with Part 2 of Art. 15 h. 3 st. 149 of the Criminal Code of Ukraine, i.e. a completed attempt on human trafficking committed against a minor. The perpetrator was arrested and faces eight to fifteen years in prison.
By the way, in social networks, Denys Varodi is associated with "black transplant specialists" who allegedly work in EU countries. And they say that the children he tried to buy should really "go to organs". However, law enforcement officers deny this version. They note that they are currently aware of only this one case of selling a child to suspects.
The police are now establishing the involvement of other possible accomplices in the crime. In addition, it checks whether the detainee has not engaged in similar illegal activities in the past.
Myroslava Bzikadze