9 rules that children of the British royal family must follow
Royal life has its advantages, but the responsibilities are probably much greater.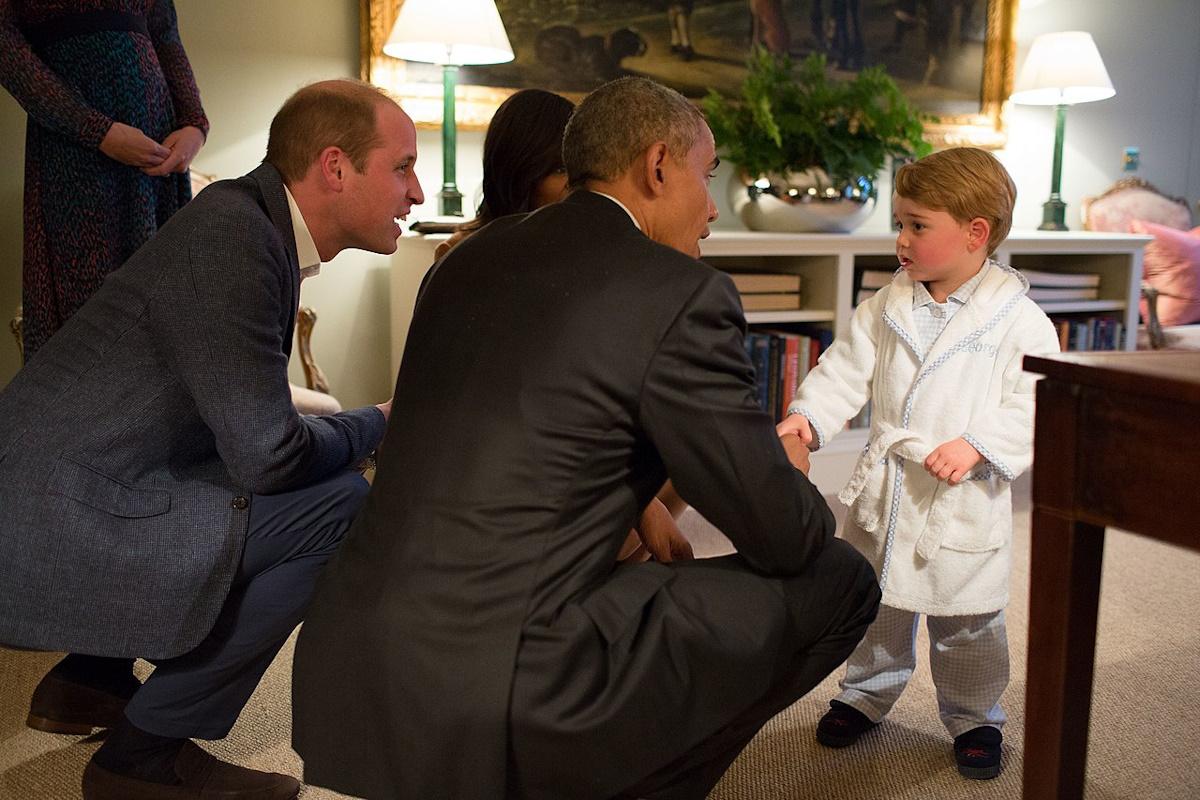 As we know, there is always a certain etiquette for officials that they must follow in public and during official meetings. But in the case of the British royal family, strict etiquette extends even to young children. And even when the lenses of photo and video cameras are not pointed at them.
The Independent has counted at least 9 mandatory rules that even very young children from this clan must adhere to.
Boys must wear shorts, not trousers, until a certain age
You've probably seen a photo of the Duke and Duchess of Cambridge's eldest son, Prince George, wearing shorts. In fact, this is not his personal choice or even the desire of his parents. Royal etiquette dictates that trousers are usually reserved for older boys and grown men.
While Prince George's younger brother, Prince Louis, still has many years of shorts to go, seven-year-old Prince George will likely start wearing long trousers when he turns eight.
Most gifts cannot be kept
Children of the royal family receive gifts more often than others, but this does not bring them much joy. Like other members of the royal family, royal children are not allowed to keep most gifts because all gifts are received "in the name" of the Queen.
This means that Prince George was unlikely to be allowed to keep most of the 774 gifts he received in 2014 alone – on the first anniversary of his birth.
However, if the gift is small, such as a bouquet of flowers, it is more likely that the royal recipient will be allowed to keep it.
Meetings with foreign leaders are generally prohibited
Prince George didn't let protocol stop him from meeting former US President Barack Obama and former First Lady Michelle Obama in 2016. However, then his parents contributed to this. But greeting world leaders and foreign dignitaries is something typically off-limits for royal children.
Expected to learn a second language
Although there is no official rule that royal children must learn a second language, most do, and Princess Charlotte can speak English and Spanish until she is two years old thanks to her nanny, Maria Turrion Borralo, who is originally from Spain.
Prince George also speaks the language, and the Duchess of Cambridge previously said her eldest son could count to 10 in Spanish at the age of four.
Children must undergo etiquette training
Royal children are distinguished by rather reserved behavior in public and this, of course, is not due to innate decency. It's just that they are all required to undergo etiquette training at an early age. According to those in the know, learning begins "as soon as they are old enough to sit down at the table."
Children must bow and curtsey to the Queen
Like any other member of the royal family, royal children follow protocol when greeting the monarch.
Although etiquette is less strict when they are younger, royal expert Marlene Koenig said that royal children should bow or make a slight curtsey if they are at least 5 years old.
Outdoor games in any weather
According to experts, in addition to learning a foreign language, Cambridge children must also adhere to a strict schedule that includes daily outdoor play.
Moreover, regardless of the weather – even on a clear sunny day, even in the rain.
You cannot travel with other heirs to the throne
One of the rules that Prince George, Princess Charlotte and Prince Louis and their parents actually break quite often is the protocol that prohibits the heirs to the throne from traveling together.
However, whenever such a departure from the rules occurs, the prince's family must receive direct permission from the monarch. The ability to travel together is "something the Queen has the final say on," according to a spokesperson for the royal press office.
No preservatives or packaged foods on the menu
It is not entirely clear to what extent this is exactly a "rule" and not a consequence of the fact that the royal family simply has the opportunity to constantly eat the most natural, delicious dishes prepared for them by professional chefs.
"I've definitely never seen packaged food around the royal children. Why would they buy packaged food when the Queen has 20 personal chefs?" – Darren McGrady, the former chef of Queen Elizabeth, Princess Diana and Princes William and Harry, once admitted.
Other materials about the British royal family
As UNIAN wrote, the current heir to the throne, Prince William and his wife Kate are still passionately in love with each other. And like most couples, they have cute nicknames for each other. Insiders say William is very sweet to his wife outside of the public eye.
We also told you that a curious incident recently happened to Prince William when he visited Singapore. While communicating with ordinary people in a shopping and entertainment complex, the Prince of Wales became fascinated by the little girl Albani Costa, who was held by her mother in her arms. The child responded by grabbing the prince's finger and even trying to bite him.
You may also be interested in news: