A "ninja turtle" appeared in the Russian Federation: the police ran after it for more than an hour (video)
Three police squads tried to catch the Russian on the roofs of four houses.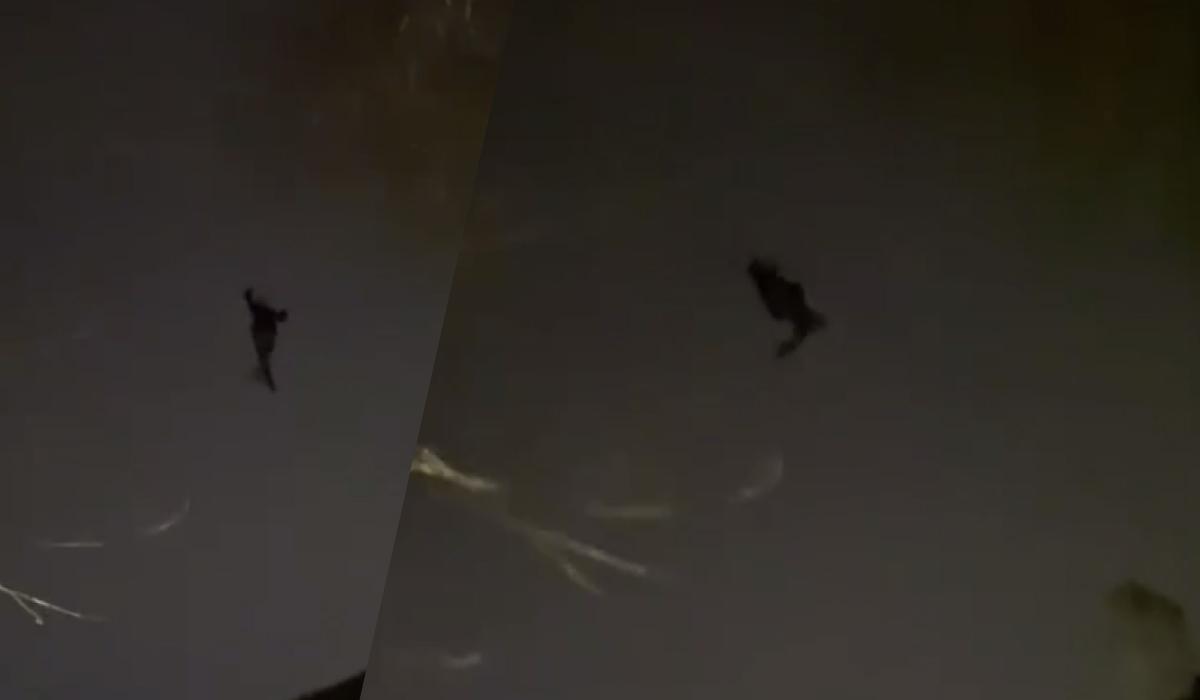 Russia has acquired its own equivalent of a "ninja turtle": in the city of Orsk (Orenburg region), a Russian ran from the police for more than an hour, climbing rope wires strung between houses.
The Russian Ministry of Emergency Situations was impressed by the incident. Rescue workers suspect that the man was under some kind of drug, RosSMI writes.
"He is about 20 years old. Where did he get so much strength? As we were told, he was under some kind of drug, like salt," the rescue service said.
It is noted that rescuers and police received a call from local residents on the night of November 19, at approximately 01:00. They reported a strange man who had climbed over electrical wires from a five-story residential building to a neighboring two-story one.
As a result, three police squads and a rescuer had to run after the "tightrope walker." The nimble Russian was caught only at three o'clock in the morning.
"We're going up to the roof, opening the doors and attics, he's already run away to another building. And so we were chasing him at three o'clock in the morning, jumping and jumping," said a direct participant in the chase.
It was also noted that the Russian "ran" along the rope barefoot, without gloves.
In Russia, a 12-year-old schoolboy killed a classmate in cold blood
Recently, in Achinsk, Russia, a 12-year-old child in cold blood hacked to death his classmate with an ax because of an insult. The criminal told law enforcement officers about the motive for his actions.
RosSMI wrote that there was a quarrel between the children. During the conflict, the murdered man insulted the mother of a young Russian. The latter, without hesitation, grabbed an ax and hacked his opponent to death. He threw the body into the river, but could not hide all the evidence.
You may also be interested in news: