Omelette for the perfect breakfast on the go: Jamie Oliver shares a hearty recipe
The combination of eggs, tortillas and vegetables with greens will give you a lot of energy.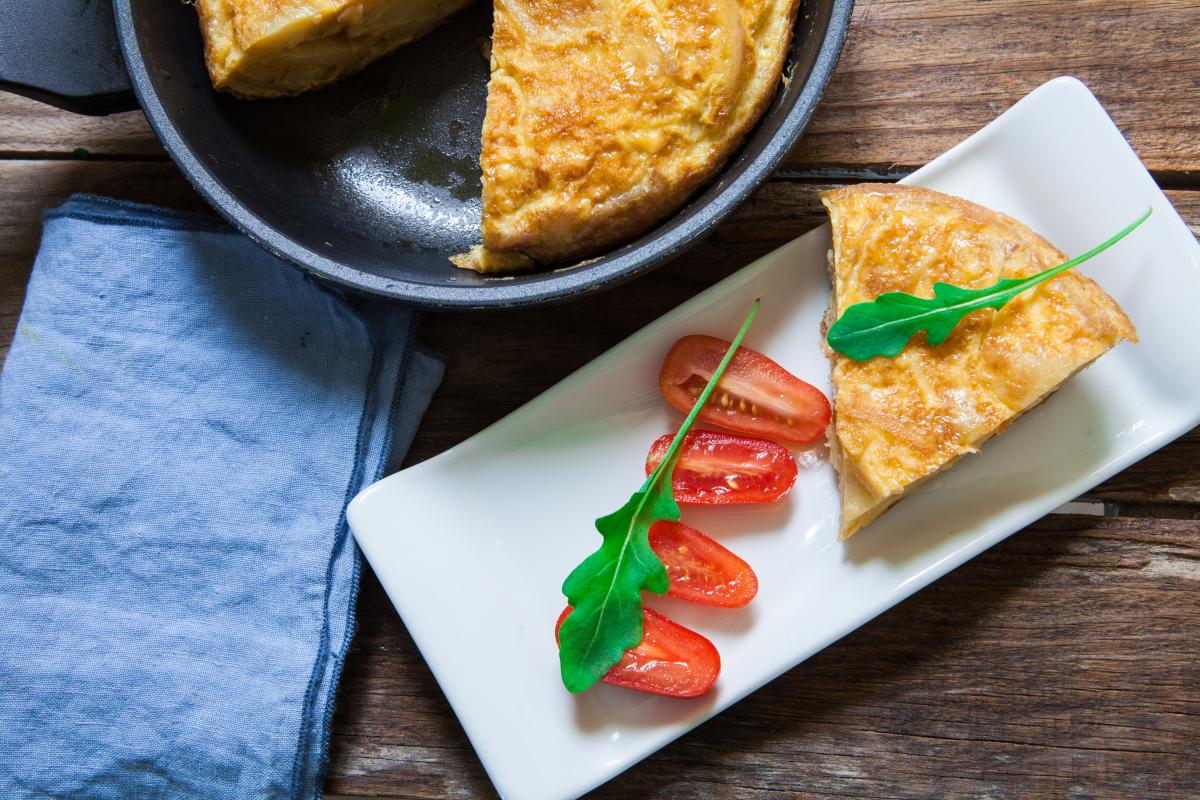 Omelettes are rightfully considered the best morning egg meal. The addition of a variety of ingredients makes this dish perfect for the road.
"This delicious dish contains a source of protein that promotes muscle recovery, making it ideal for the morning gym goer. Finish with chilli sauce to really wake up your taste buds," celebrity chef Jamie Oliver was quoted as saying by Express.
To prepare this omelet you need to take:
eggs – 2 pcs.;
olive oil;
cheddar – 10 g;
tortilla – 1 pc.;
basil;
chili sauce;
tomatoes – 100 g;
arugula – 30 g.
Crack two large eggs into a bowl and season lightly with salt and pepper. Then beat them with a fork until smooth. Grease the pan with a little oil and pour the eggs into the pan. When the omelette is almost ready, grate the cheese on top so that it melts. After that, take it out. Place the tortilla in the pan and heat on both sides.
Place the omelette on this flatbread, then the basil and pour the sauce over everything. Then add chopped tomatoes and sprinkle with arugula. Roll the flatbread together with the omelette like a shawarma or roll. This will make it easier to eat when the time comes.
Other cooking tips
Jamie Oliver recently revealed the most common omelette mistakes. Chef Blumenthal shares his expert formula on how to boil eggs.
UNIAN also told us what to add to an omelette for splendor.
You may also be interested in news: